Principal Wheeler's Weekly Update 2-10-23
Posted: | Updated: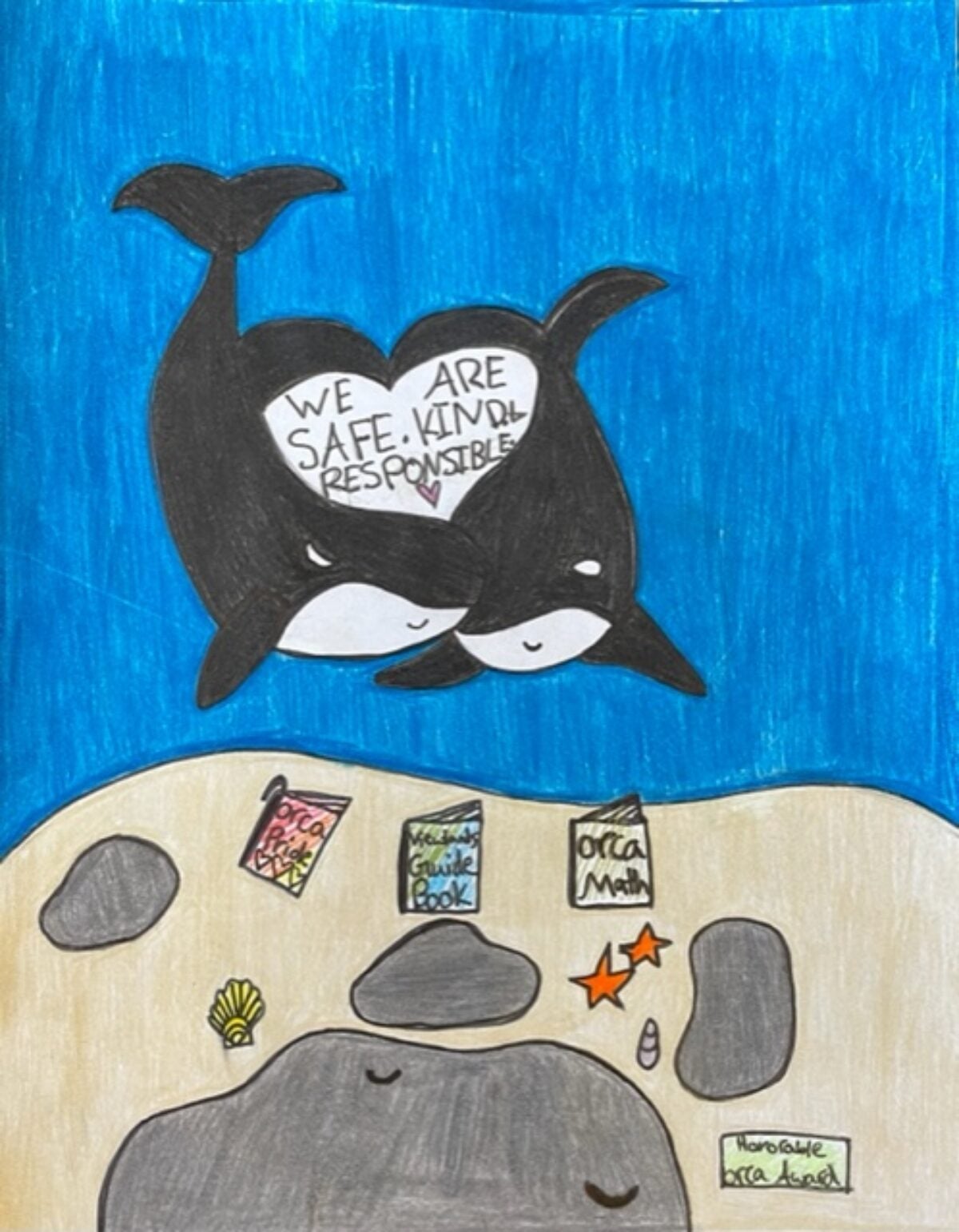 Hello Viewlands Families!
This week started with a visit from Dr. Brent Jones, our Seattle Public Schools Superintendent. Dr. Jones visited Viewlands Monday morning for about an hour. He was able to walk through a few classrooms while here. He was excited to learn more about what is happening now at Viewlands and was curious if excitement was building for the move to our new building next school year. A big highlight from his visit were his interactions with our kindergarteners during their transition from morning recess to the classroom. A few of them wanted to know who he was, what his job was, and then introduced themselves. Several of them also gave him some spontaneous hugs and high fives. Dr. Jones was struck by their confidence and how well they knew their learning routines. Our youngest Viewlands Orcas really shined like they do every day!
We closed out the week today by honoring Black History month and Black Lives Matter week during our Friday morning announcements with the song, "Glory" by John Legend and Common from the motion picture Selma. We spent time this past week in classrooms learning about leaders, activists and change makers in the civil rights movement, past and present. While this is important now, it must be ongoing learning, not learning contained to a month, a week or a day.
A few lines from the song Glory remind us of collective unity and the need for young and old to be together, "No one can win the war individually. It takes the wisdom of the elders and young people's energy." We have incredible student leaders in our own school community that have that powerful energy and hope. We have beautiful student leaders, budding activists and change makers that bring their own identities into our community with pride and integrity.
Yearbook Cover Art Contest – Last Week, due Friday 2/17
Students can submit their art to the office now through Friday, February 17th. Students' can use any art medium, markers, crayons, colored pencils, paint or cut paper mosaic. The finished artwork needs to be on an 8 ½ x 11 piece of paper oriented vertically. The flyers for the art contest were sent home this week in the home-school red folders.
Entries are due by Friday, February 17th. The winner will be announced the beginning of March! It is optional, but we encourage any students interested to participate.
Viewlands ARTSWA Mural Update
Viewlands was awarded a new art installation to be part of our new building through ARTS WA. We were awarded the grant at the end of last year, specifically for an art mural project. This will be most likely installed once we are in the new building, that first year potentially. We have a small committee of family members and staff members working with the ARTS WA Project Lead, Adetola Abatan, on this project. The team reviewed the profile of 80 artists that are part of the ARTS WA collective of public works artists. Through this process the committee selected the artist for this project. We recently learned the top choice artist has accepted the commission. Cable Griffith is the artist the committee will be working with in develop of a vision for this art installation. If you want to learn more about Cable Griffith as an artist, please take a look at his bio and some of his work on his website.
VEPTSA Updates:
Staff Appreciation Next Week
Show Appreciation for Our Viewlands Staff with Sweet Treats on Valentine's Day, Tuesday, February 14!
Sign up to help show appreciation for our Viewlands staff
VEPTSA will be handing out paper hearts in the morning when children enter school to give to a staff member of their choosing!
PTSA Valentines Day Staff Appreciation
Spring Auction
Join us for the 2023 Viewlands Elementary PTSA Spring Auction on Saturday, April 1st from 6-9:30pm!
Come for an evening of fun as we gather together to support our Viewlands Elementary students. This year's Spring Auction theme is Under the Sea, which is a great way to celebrate our Viewlands Orcas! Buy your Spring Auction tickets today! ($25 early bird ticket price until 2/28)!
Important School Calendar Dates
Monday February 20th-Friday February 24th – No School, Mid-Winter Break
There are always highlights when listening and learning with and from our students. This week I enjoyed listening to 5th graders share about their field trip to Seattle Art Museum; hearing 2nd graders share their thinking about boycotts; helping 1st and 2nd graders during math think through addends and how to pull apart numbers in ones, tens and hundreds; and learning from a couple student leaders that shared about black and brown brilliance and the work we still need to do as a school community to make sure that brilliance is seen every day! Your children are bright, inquisitive, and creative thinkers.
In Partnership,
Carrie Wheeler | Viewlands Principal